It is is very easy to outsource web based work to freelancers located all around the world. This allows you to benefit from the often very talented designers that are based out of countries where wages is a lot lower then they are in the US, Canada and Northern Europe. There are a lot of freelancers available for you to hire and a lot of them are just as professional as anyone you can find back at home. It is however important to remember that not all free lancers are as skilled as we might want them to be. You will need to review the portfolios of the freelancers your are considering hiring before you actually hire them.
Where to find a freelancer
It is very easy to find freelancers online. There are several large job markets for freelancers where you can post your project and have different freelancers bid on it. My preferred market place is upwork.com. They have 1000s of freelancers from all over the world ready to bid on your projects and they make it very easy to manage your projects. They also offer mediation in case of a conflict. They will almost always side with the employer if the freelancer haven't fulfilled the scope of the contract. The money is placed in escrow until the job is done.
How to write a project outline
To be able to allow freelancers to bid on the project you need to create a project plan that outlines exactly what you want. It should detail all the features you want and anything else that is important for you. It can also be a very good idea to provide a few mock ups of how you want it to look. It is one thing to see words on a paper and something completely different to see a picture of it, Make sure to be as detailed as possible. The better project document you provide the better result you will get. It can be very tempting to give the designer room for his own interpretation but this is a big mistake. Especially when you are working internationally. What fulfills the specs for the freelancer might be something completely different then what you want. Lets say that you tell the freelancer that you want a professional WordPress theme for an opticians website. I am sure you have an idea in your mind when you tell him that. But the idea of how an opticians website should look might be something completely different in India where the free lancer is based and he will most likely build a theme that look like a professional theme would look in India. He fulfills the specs of the contract but you will not get what you want. The key to success is in the details.
You can choose to use one broader document to invite freelancers to bid and then only show the full specs to freelancers you are actively considering hiring. This way you can keep your project more of a secret.
Make sure that you include everything you want in the document. Never assume that something is going to be included.
Once you have a good document you can post it to get freelancers to bid on the job.
How to choose a free lancer
Once you get bids on your job you should start looking at the bids and decide which freelancer to choose. This is an important decision and should not be made lightly. By taking time when you choose who to hire you can save a lot of time and headache later.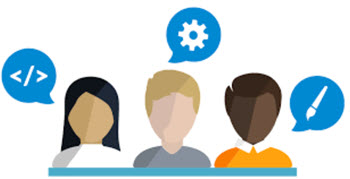 Price can be an indicator of quality of work but does not have to be. The country of origin and a number of other factors also plays in. A good freelancer in India is often cheaper than one in the US. But there are cheap freelancers working out of the US as well. They might be students looking for something extra to do to earn a few extra bucks.
I usually recommend that you hire a freelancer from your own country or another country with a similar culture.  This makes it easier to communicate well.  Some design terms do not transfer well between different cultures.  If you want a theme that provides a certain message then that might mean a completely different thing to you then it does to a Asian developer.  Take a look at this example.  They wanted a calm elegant design.  They are now using a simplistic white and blue design that is very unobtrusive.  When they first hired an Indian designer they got a design that was a lot more colorful and busy.  Colors and bling symbolize elegance and luxury in India in a way it does not in Scandinavia where less is more.  This just one example of how cultural differences can make it hard to work with a freelancer from another culture when ordering a design.  This problem is not present when hiring a programmer to make an app or software etc.  In these fields it can be great to hire a foreign freelancer.
It is usually best to ignore the price as a deciding factor for whom to chose ( as long as the bids are within your budget). With that said. It is often best to avoid very low bids. Bids that are much lower then all the rest. These are usually not a good option. Trust the old adage. If it seems to good to be true it likely is. If you get a lot of bids that are lower than you expected then that doesn't mean that they are all bad.
Freelance markets such as Upwork provide you with a rating system where you can see how many jobs the freelancer have made and how well rated those were. A well rated freelancer with at least 10 jobs completed is usually a good choice. This is however not always the case. Make sure to check what the earlier jobs where. They should be relevant for the job you want done and be of a relevant size. Sometimes you see workers who have completed 10 jobs worth USD 5 a piece with a good rating. This does not say much about the quality of his work. The employers likely didn't expect much for USD 5 and the rating does not provide much guidance. I usually disregard all ratings for contracts worth less than USD 100.
It is also a very good idea to take a look at the portfolio of the freelancer. Most freelancer will send you their portfolio together with their bid. If they don't you can ask to see it. Take a look at the portfolio and see if the quality of the work is high enough for the project you want done.
Eliminate all bids that you do not feel are a good option for you. You can then look at the price when you decide which of the remaining bids to accept. Remember that you can always choose to not accept any of the bids if you feel that none of the bids fulfills your budget and quality requirements. In this case you can try re-posting the job later.